Neely Kartha

is a designer, developer, and alum of the Designation Gold Cohort. Coming off a career as a consultant, Neely joined Designation to learn more about the design process, and used that experience to begin her new career as a developer with New York-based careers website The Muse.
Where are you now working, and what is your job title?
I'm a front-end engineer at The Muse in NYC.
Tell us a little bit about your new job!
I love it. My job is to assist with mainly front-end development and some design aspects of The Muse's website. I finally feel genuinely happy going into work and being able to create. Everyone on The Muse team is incredibly smart, talented, and, most importantly, encourages passion and curiosity. It is also an exciting time at the The Muse being that we are working on a new product to be released this fall.
How would you describe the Designation experience?
This was the best career decision I ever made. Designation is a multi-faceted experience that produces well rounded designers and developers. I found it invaluable to fully commit to developing my craft and working with people just as committed through this intense bootcamp experience. The opportunity to work for real clients and see those projects go live is a terrific feeling that you are moving forward and helping people tell their stories.
What was the most interesting or useful thing you learned during the cohort?
I loved learning the process a good designer and developer goes through to create an intuitive and beautiful user experience. I think learning the different processes helped me become a better problem solver and catch issues at the very beginning.
"Always be hungry to learn and don't be afraid, no matter what position you are in."
What are the people at Designation like (including staff, instructor and fellow students)?
The instructors' lectures and feedback were the real driving force in taking me to the next level as a designer and developer. While each instructor is so experienced in their field, they also have diverse experiences, so students got different perspectives on problem solving and designing. I loved collaborating with my cohort especially since everyone was seriously committed to pushing themselves to become better designers. They also made some of the best karaoke singers I've known.
What were you doing before you came to Designation?
I was trying to teach myself HTML, CSS, and web design. I was trying to teach myself through various online courses but I never felt proud of anything I made. Before that, I was working as a software consultant for an Oracle partner company.
How did you hear about Designation, and why did you decide to come?
I can't remember exactly where I came across Designation. I remember seeing it and doing some research on how UI, UX, and Front-End Development were all covered in the program. I did not know which field I would be most interested in when I joined Designation. I thought this was the best way to not only find out but also gets some real hands on experience in all three. One of the few times I can say I was totally right.
How did Designation help prepare you for your new role?
The code reviews, the resources, and the projects assigned to me all helped me prepare for my new role. The instructors were able to teach not only how to get a website up and working but also the best practices on how to do so.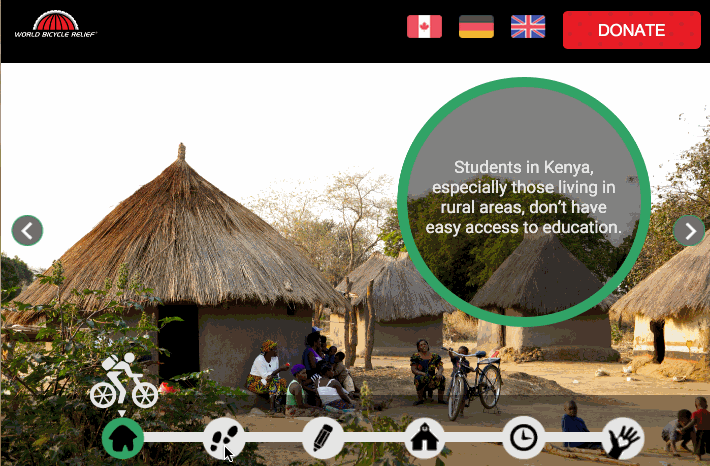 What was your favorite part of the Designation experience?
My favorite part was working on real client projects. I loved working with other Designation apprentices to create sites that would actually be implemented and used. I loved going through the entire process of UX research, UI design, and front-end development.
What advice would you give to someone who was trying to break into the industry?
Always be hungry to learn and don't be afraid, no matter what position you are in. Pick up a new language or look into a new prototyping tool. Don't be afraid to reach out to people who inspire you or you could work with because getting a new perspective is always great in this creative and problem solving field.